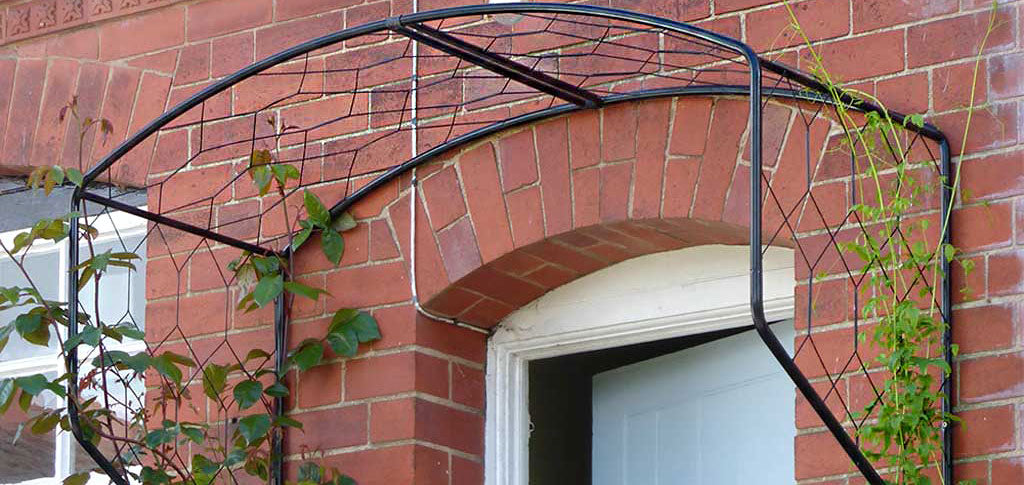 Beautifully Designed
Porticoes
Porticoes are classic roof structures widely used in ancient Greece at the front of buildings. Our modern metal garden porticos are made of solid steel leading to the entrance of your home. They provide the perfect support for climbing plants to embellish your doorway whilst offering colour, shade, and scent. Draw the attention to your front door with a stylish portico from our traditional range for a "forged" style galvanised inside and out, for ultimate strength and rust prevention guaranteed for 10 Years.
★★★★★

Lovely rustic type portico. Nice shape, well made and looked even better than expected when it was finally up! Needed two people to attach to wall as it is a bit top heavy, but other than that it's relatively easy to fix. Growing a honeysuckle, rose and clematis up sides of the portico! Should look great in a couple of seasons.

Cameron Pirie

Newquay, Cornwall
★★★★★

I was so pleased with the Edwardian Portico, It looks perfect. Purchasing this item couldn't have been easier. Will definitely be ordering from Agriframes in the future.

Bryan Dixon

Coventry, West Midlands
★★★★★

As with all Agriframes products this arch is very well engineered and very easy to put together. We already have a honeysuckle starting to grow up one side.

Helene Potter

Exeter, Devon
★★★★★

Quality is excellent. Took ten minutes to put together and fix to wall. Looks fabulous surrounding my kitchen stable door. Would have no hesitation in recommending this Edwardian Portico.

Georgina Salter

Bodmin, Cornwall
Garden arbours are free-standing, semi-circular structures that can be placed anywhere in your garden space under which you can place a bench or a patio set. Whereas garden porticos are flat back structures designed to be placed next to a wall to surround a door entrance.
A portico is used to surround a door frame to add charm and style. Use as a standalone feature or pair with climbing plants to add beautiful decoration and colour around your doorway.
We have three available widths for you to choose from, depending on the size of your entrance door. Choose between 1.5m, 1.8m or 2.1m.
Inspirational Blogs You Might Like
View all